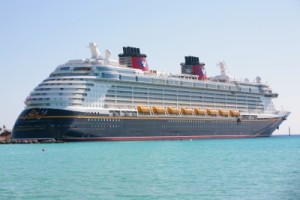 Nothing beats a summer vacation except a summer vacation on a cruise ship. The cruise ship industry is a multi-billion dollars a year business. African-American spending on leisure travel and hospitality has been estimated from $40 billion to $56 billion. African-American travel in the U.S. is expected to grow 25% over this decade. In addition African-Americans can find cruise ship vacation packages tailored just for us. These cruise ship vacations feature popular black muscians, actors, comedians, athletes and other celebrities. One of the more popular of these cruises is the Tom Joyner Fantastic Voyage that is held annually aboard Carnival Cruise Lines.
In July of 2013 Carnival Cruise Line named Arnold Donald as the first African-American CEO of the company. Carnival Cruise is the worlds largest cruise ship line with more than 120,000 employees and 100 ships for the 10.5 million passengers who sail annually.
But the real issue of cruising has become the safety and health of cruise ship passengers. Cruise ships have become notorious for rapidly spreading illnesses, passenger safety issues, even crime.
Black people, like all cruise passengers, want to know that the ship they are on is clean and safe. If you plan to go on a cruise there are many questions you want to ask and have answered before you pay out your hard earned vacation money.
One place to start doing your research is a website known as Crusie Control. Cruise Control is a research tool for finding issues with individual cruise ships by searching for them by the ship's name. According to Crusie Control there were over 1,700 passengers stricken by onboard illnesses last year. Other on board incidents include adults and children who have drowned, passsengers falling overboard, rapes and sexual assaults, theft and even murder.  You can read more about cruise ship crime here.
Cruise Control can give you the latest information on the cruise ship you wish to book passage on.  As a potential cruise ship customer you need to do the research to determne if the ship meets your specifications. Crusie Control provides the passenger shopping for a cruise vacation with the following information;
The year the ship was built and what company built it.

Total capacity.

Deck layout.

Nation of ship's registration

Its current position and crusie description.

Health scores and inspection results with details.

Safety reports including serious crime and injuries as reported to the U.S. Coast Guard along with details of the incidents.

U.S. Coast Guard inspection with details of the deficiencies found.
Spending money on a crusie ship vacation is like anything else you buy; you have to know what you are getting for your money.  So doing your research before you set foot on board a ship is vital. Millions of passengers set sail on crusie ship vacations every year and they have a safe and enjoyable crusie with no issues whatsoever. But you can take an extra measure of caution by checking out that ship before hand. MarketWatch.com published a list of the cleanest crusie ships of 2014 to help you.
Now you know.