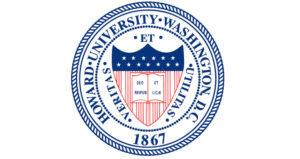 Google is bringing computer science majors from Howard University to the famed Silicon Valley. Starting this summer Howard University will open a campus at the Googleplex in Mountain View, CA. Junior and senior computer science majors from Howard's computer science program can attend the aptly named "Howard West" for three months.  Senior Google engineers and faculty from Howard will serve as instructors. 
It is extremely expensive living in the Silicon Valley even for three months. The school says the students will be provided with "a generous stipend to cover housing and other expenses in Silicon Valley." According to the school the money will come from Howard and private donors.
Howard University program is expected to host only 25-30 students this summer but plans are to expand the program to as many as 750 students from all HBCU's over the next five years. 
Google Vice President of Global Partnerships and Howard University alumna, Bonita Stewart said the partnership with Howard University "is now the centerpiece of Google's effort to recruit more black software engineers from Historically Black Colleges and Universities and to make them feel right at home here in Mountain View."
Google like, many tech giants, have struggled to achieve the elusive goal of diversity. For the past few years Google openly shared data on its workforce revealing the race, gender and ethnicity of each employee hired the previous year. Although the number of African-American employees went up they still only respresented 2 percent of the Google's employees. Google admits it still struggles to met its diversity goals.
According to Stewart Google believes "Howard West" helps Google reach that goal faster. "We have the opportunity to be able to build a qualified pipeline of talent across the black community," she said.
Breaking It Down
I like and applaud the annoucement but it is backwards. First of all why is Howard University sending students out to Silicon Valley; the most expensive to place to live on the planet? Howard University and private donors are going to pay for rent and accompanying expenses. Google isn't coughing up a dime for those expenses. But why not? Its called an investment. But wouldn't it make more sense from an academic and financial standpoint to bring the Google engineers to Howard as instructors? This would allow more students to gain from the companies knowledge. Why isn't there a program from Google and other tech giants to offer these high level computer engineers to HBCU campuses on a sabbitical to teach black computer science majors?  This would allow them to select the very best black students for the high paying internship program. And I do mean high paying. Interns at Google can pull in $10,000 a month according to a report from Purdue University. Its called an investment. Black computer science students don't need a 90 day field trip to California. What they need is the Google Academy at Howard University. What they need is Microsoft Coding School at Alabama A&M. What they need is for these multi-billion dollar companies to spend money to address these problems and quite playing around with short sighted ideas. Invest in black schools and your diversity problem will soon be a thing of the past. My point is this, major corporations like the NBA and the NFL have great relationships with colleges, unversities and even high schools that allow them to find the very best black athletes. Its called an investment. Why can't major tech companies do the same if they are looking for the very best black computer science students? Answer me that.