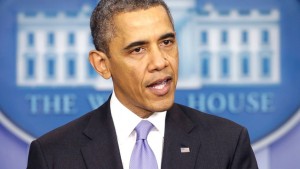 President Obama has introduced draft legislation intended to ease the burden on consumers who wish to view or delete personal information that companies collect and keep. The White House announced the release of the draft based on the principles of the Consumer Privacy Bill of Rights originally released in 2012.
Consumer privacy is another Internet related issue that Obama promised to address in his State of the Union address. The president previously released a fact sheet outlining both this and other proposed changes. President Obama has made significant efforts in addressing national cyber security and other consumer Internet related issues including connectivity and broadband, public private information sharing and data breach notification legislation.
The Consumer Privacy Bill of Rights Act of 2015 addresses the staggering volume of personal data that corporations collect from consumers regularly. This data is the raw material used internally, analyzed by advertisers, or sold to a third-party aggregator as the final product of the information industry. The bill introduced by the president would require corporations to explain how they use this data in "concise and easily understandable" language. The bill also requires options for consumers to review, correct, or delete information.
Data covered by this bill includes names, addresses, social security or passport numbers, fingerprints, or credit card numbers. Excluded information includes "de-anonymized" data that theoretically cannot be traced back to a specific person. Information used to identify a cyber security related problem is also excluded as long as companies make "reasonable efforts" to remove any personally identifiable information. The bill requires companies to be specific about what information is collected, who it will be shared with, when and if it will be destroyed, how it's kept secure, and how customers can see or remove it.
Data collectors will also be required to take "reasonable steps" to mitigate privacy risks and make these efforts clear to users. The  Federal Trade Commission (FTC) will be tasked with establishing rules for privacy reviews. Any company violating the terms of the act is subject to FTC lawsuits, as well as user and states attorney general action. The president's bill allows exemptions for small businesses, including businesses that process data for 10,000 people a year or less or have no more than five employees.
California's "Shine the Light" law already makes it possible to find out what information companies have collected. The California law requires companies to reveal what information they've sold to third-party marketing companies. Facebook, one of the largest data collectors in the world has already attempted to make their privacy policies more transparent considering the tremendous amount of information it holds.
Center on Privacy and Technology director Alvaro Bedoya at Georgetown's law school worries that Obama's bill could actually preempt state laws allowing companies to collect what they want as long as they maintain some level of transparency. Bedoya cites rules in Illinois and Texas that ban companies from collecting biometric information without permission. "This bill would erase those protections without offering any clear replacement." He added that it "seems to assume a world where all of our data is collected about us, all of the time."
Bedoya is not alone in his thinking. Nonprofit Consumer Watchdog labeled the bill as "full of loopholes" saying it "envisions a process where industry will dominate in developing codes of conduct."
The Center for Digital Democracy says it relies too much on companies' judgment to decide whether information is sensitive and how it should be managed. This limits the FTC's power.
In a written statement the Center for Digital Democracy said "Although the president's Privacy Bill of Rights promised transparency and control, it creates a labyrinth-like process that consumers must navigate before they can actually access and correct their own data records held by companies."
The Center for Democracy and Technology says it "falls short on the privacy protections needed in today's digital world."
Bedoya hopes the bill that reaches Congress provides more specific and clear lines of authority, opening the door to meaningful reform. President Obama continues to push on other fronts.  This month he introduced another cybersecurity executive order. Another attempt to create rules governing breaches like last year's Sony hack.
Breaking It Down
As a black consumer you need to be aware of the level of data collection that is going on. Because the more corporations know about you the more likely they are to tailor offerings, sales, and information just for black people and that is not always a good thing. Not at all.
But before I get into the dangers of information collection let me explain a simple scary fact to you. Everything you buy is recorded somewhere with your name on it. You sell more information about yourself than you can imagine. What you don't sell you give away or the major corporation figures out a way to steal it or buy it from someone else. Is this information about you true? Is it accurate and up to date? You don't know and the information industry won't let you see it. Major corporations are now collecting every bit of information they can about you. No matter where you are or who you are or what that information is. There is nothing to stop them. President Obama is trying to change that.
Now welcome to the age of digital discrimination. Corporations use the information they collect from black consumers to guide them to choices just for them. Sound familiar? Your information is used to direct you away from homes you can't buy. That's called red lining. your information is used to hide jobs you can't have. Employment discrimination. Your information is used to decide what medical treatment you get and what you pay for prescriptions. Your information is used to determine what price you pay for merchandise and it is not always cheaper. Your information is used to decide what banks you can do business with, what loans you can get and what advertisements you see. Corporations claim its the machines doing it. Do we believe that?
The purpose of the Consumer Bill of Rights is to allow you some control over this information. But it is not going to solve the problem of digital discrimination.  I don't know what will.