Cellphone Plans; Which One is the Right One?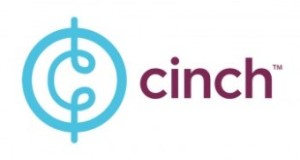 Its the holiday season and someone is going to get a new cellphone. Most people already have a cellphone. Make that 96 percent of the U.S. population has a cellphone. African-Americans are more likely to have a smartphone than a computer. Among all Americans we do more business and shopping using mobile devices than all other groups.  You have no doubt seen all the commercials from all the cellphone companies with all the incredible promises of great services, plentiful data and great prices. The ads can be confusing. The question black people want answered is; which cellphone plan is right for you?
Cinch is a new online tool that allows you to answer a set of questions that guides you to the right phone plan. The phone plan search is the latest product from Cinch Financial, a company that helps consumers you find the right banks, credit cards and other financial products that best meets their needs.
The cellphone market is a vicious place that has cellphone companies at each other throats for customers. Why? Because everyone has a cell phone and few new customer can be found. So companies have to steal customers from each other. Not only are the big companies fighting for customers but they have to compete with smaller cell service providers that are nibbling away at specialized market segments. For example, Defense Mobile is specializing in serving current and former military members.  Consumer Cellular has targeted the market of older people with cell phones and has the backing of the AARP.
Cinch's new tool assesses your needs and then suggests a cellphone plan from the many major and smaller carrier services competing for your business. According to Cinch the tool is designed to consider all the cell phone plans on the market including the fine print. Then, after you answer the questions, it customizes recommendations based on your specific situation. For people who do not wish to answer the questions they can send their bill to Cinch using the 'BillSnap' feature of the website and they will do the comparison for you. Cinch clams to be totally unbiased and companies cannot pay to have their plan featured.
Cinch claims the tool uses the data collected from the various plans. The company said people tend to buy plans with too much data.  Cinch believes the easiest way to save money on phone plans is to reduce the monthly data customers pay for.
Now you know.
See also:
Big Four Wireless Carriers Get Poor Scores in Consumer Reports Rankings
T-Mobile is now America's best wireless carrier (of the big four, at least)