Celebrity Cyber Report – P-Diddy, Rihanna and Drake
P-Diddy's New Album
That rapper with many names, P-Diddy, Puff Daddy, Puffy, or just Diddy, is releasing his latest mix tape on iTunes this Friday. The new collection, entitled 'MMM' for "Money Making Mitch", was released free on November 4th. Both rapper and businessman, Sean Combs has decided to celebrate his 46th birthday by getting back to his roots, New York, and its unique hip-hop sound. In addition to the mix tape Combs also released a black and white documentary explaining how the new release took him back to the streets of Harlem where he got his start in the hip-hop genre.
P-Diddy surprised his many fans by releasing 'MMM' on Spotify and Apple Music for his 46th birthday. "MMM is a thank you to my fans and is just the beginning, a prelude to what will be my final album, No Way Out 2."  Final album!  Wait…what?
Diddy brought together  a super star collection for the 'MMM' release that includes collaborations with Future, Travis Scott, Big Sean, Wiz Khalifa, Pusha T, French Montana, Ty Dolla $ign, Lil' Kim, Jadakiss, and others.
Combs interviewed with Billboard magazine and explained that 'MMM' is his way of "reintroducing himself" before he puts out his next full-length CD. "MMM is returning back to my roots and my style of production, hip-hop soul with that R&B side and flavor to it.  A real New York hip-hop sound."
No release date has been announced for what maybe Combs final work but look for it in 2016. The question remains; is this really his final album? What's his next career move? Only the 'Puff Daddy' knows.
Rihanna's New Album
Singer, song writer, actress and sex symbol Rihanna is coming out with her latest album on Friday…allegedly. But where can you find it? The new release entitled "Anti" is coming exclusively to Tidal music service. Tidal is the troubled music service purchased and managed by Jay-Z and owned jointly by many different artist. The songstress has not named an official release date.
Along with the new album release is a new mobile only website called ANTIdiaRy that allows her fans to hear short clips of the albums tracks.
Although the track list has not been officially released it is rumored that her most recent single cuts including Bitch Better Have My Money, FourFiveSeconds and American Oxygen are likely to be on the new album. Rhianna has also announced a U.S. and European tour in the spring and summer of 2016.
Drake Ain't Dead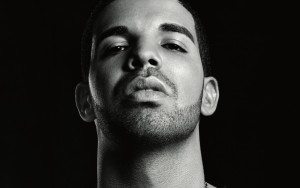 If it's one thing the Internet is good for and that is spreading bad information. The latest Internet lie is that Drake, the Canadian born singer, rapper and music producer is dead. He ain't!
No one is sure where the lie originated but the sad part is that many legitimate news sources have fallen for the hoax including Yahoo News. The lie was originally found on the Buzzfeed Community post. The site has since pulled the story. It gets even more ridiculous when you find out that a Facebook page sprang up named "R.I.P Drake" and received more than a million likes! Really?
 This not the first time Drake was declared dead and probably not the last. Oh, and did you hear that Lamar Odom is dead? No he's not! African American Cyber Report rule # 10; Everything on the Internet is real; just not always true.