Why the Net Neutrality Ruling Will Affect African Americans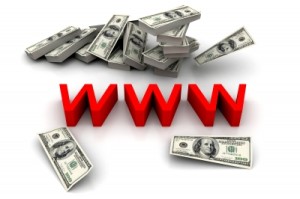 There are a lot of African Americans who haven't heard of the net neutrality ruling or heard about it and don't believe it will affect them. The ruling is about money and how much you pay for your Internet service. That affects everybody.
The term Net Neutrality simply means that all data traveling over the Internet is the same and is treated the same. Data travels over the Internet in what are called packets. According to net neutrality all packets are the same. So, all data is the same regardless of the sender, recipient, content, platform, application, equipment, and modes of communication. Now you know what net neutrality is.
African-Americans, like most Americans, get our Internet service from our cable or phone company. Many people pay for the famous bundle. This service allows you to get the big three, cable, Internet and phone for one price. Now that net neutrality is changing so will your bill for that bundle
The FCC was sued in federal court by Internet service provider Verizon. Verizon argued that the FCC regulations preventing the company from charging different prices for different services are invalid. The court agreed. Now you know what happened.
The result was the rule preventing broadband providers from slowing down or blocking certain traffic was invalid. This means companies like Verizon, Comcast and others could block certain traffic if they wish and charge for higher speed services. The rule also required that companies using fiber optic or other cable treat all traffic the same and reveal their network practices. All these rules were thrown out by the court.
The impact on black people is easy to understand. The era of an open and free Internet may have come to an end. The result may be that the commoditizing of entertainment and information that was at one time free or cheap.  Companies such as Netflix and Hulu may raise their prices because the Internet Service provider (Comcast, Verizon et al.) are going to charge them more. This may also include online gaming, and targeted websites such as those for the Black and Latin American community.
But the FCC has not thrown in the towel. According to the Washington Post the FCC is re-writing the rules that will prohibit cable providers from blocking or slowing down Internet traffic or charging higher prices for high speed content.
Chairman of the FCC, Tony Wheeler, has stated he will not appeal the courts' ruling but instead sees the ruling as an invitation to re-write the rules so they conform to communications laws.
In a statement Wheeler said; "I intend to accept that invitation by proposing rules that will meet the court's test for preventing improper blocking of and discrimination among Internet traffic, ensuring genuine transparency in how Internet Service Providers manage traffic, and enhancing competition.
Breaking It Down
 In my opinion this was a set up from the beginning. How does this happen that the FCC loses a ruling that allows it to control how Internet traffic is regulated? Well first of all the head of the FCC used to work for the same companies that won the ruling.  Tony Wheeler is a former lobbyist for the cable and wireless companies (Comcast, Verizon, et al). So is it a surprise that he's not going to appeal?
Yes, he is going to re-write the rules but you can forget the old Internet. This guy is no friend of free and open Internet. I'm betting the new rules will allow the cable companies and Internet Service Providers to charge what they want for Internet service, watch and see.
Soon you will be seeing what is being called the "cablelization' of the Internet. This is Internet service where certain traffic is blocked or slowed because the website won't pay for the faster service or to be preventing from crossing the last mile to your home. The last mile is a term used to describe the final stretch of wire that brings Internet service into your home.
I see a day where certain websites are charged because they do not have the minimum traffic that makes it profitable for the ISP to carry them. That means some minority focused websites may be dropped. Think African-American or Latin news sites. I know this sounds blatantly racist but these companies are not looking at race as a basis for what they charge. They are looking at hard numbers. If they can carry only web services and websites that are paying or main stream sources of information then it's all about profit. The rest be damned! Maybe the consumer will be put in a position where you can choose Google or Yahoo services or both for a higher price. It's called tiered pricing and you've seen it already with your cable television bill.
Basically the Internet service provider will give better service to those web services that pay for it and leave consumers in the lurch for their desired content. I fear that is what is going to happen and a lot of consumer groups agree with me…or I with them.