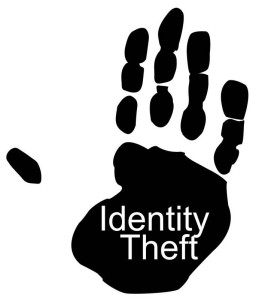 Defending yourself against phishing and identity theft is a matter of survival. If you suffer an identity theft you better know how to react and where to turn for help. Black people often lack this knowledge and as a result do not know what to do or who to turn to. That has to change.
Identity theft costs Americans $21 billion in 2012 according to Javelin Strategy & Research and its not getting any better.  The research company reports that "identity fraud incidence increased in 2012 for the second consecutive year, affecting 5.26% of U.S. adults. This increase was driven by dramatic jumps in the two most severe fraud types, new account fraud (NAF) and account takeover fraud (ATF)."
Most identity theft is not a result of hacking but come from lost wallets and identity documents such as a driver's license. But lets not discount hotels. Hotels are big targets for hackers simply because they do so much business with credit cards. So if travel and often stay in hotels you need to be especially vigilant.
Another serious problem that happens in the black community is child identity theft. Unfortunately the theft is carried out by other family members. Black parents with credit and financial problems have used their children's name and social security numbers to get credit and other services. These include cable television, telephones and store credit cards. Its a sad and ugly truth about our people. Yes I said it!
Identity theft can take a year or more to correct and it may involve lawyers, the courts, the police and every bank and credit card issuer you do business with. Put simply; it can be a nightmare! But here is a short list of the actions you need to take immediately;
Place an immediate fraud alert with your bank and credit providers. Call them individually and make a report and get an official copy. This protects you and them. This also allows them to monitor your accounts and be on the lookout for suspicious activity. Fraud alerts are only good for 90 days so you have to repeat this process and by the law the company has to honor it. If you file a fraud alert with one credit reporting agency they must alert the other two. That's the law!
Get a copy of your credit reports, from all three reporting agencies. They must provide one copy per year free of charge. This will show if there are accounts open in your name. If you find something wrong begin the dispute process.
Notify the police and create a report. An identity theft report consists of an identity theft affidavit and a police report.  Again, documentation protects you in the long run.
Keep detailed records of all your contacts. Make a phone log of all your calls,who you spoke to and case numbers. Keep a timeline of all your actions. Details, details, details!
When mailing letters or records use registered mail. Remember, a paper trail is vital and keeping good records is extremely important.
Change all your accounts and account numbers.
Ask to have credit and debit cards re-issued.
Change your pin and passphrases.
If possible get a copy of any documents the identity thief used to open an account or makes changes to your current accounts.
You are looking at a lot of man-hours, sweat and tears if you find yourself in this situation. So please don't let it happen! The FTC has a booklet that will provide you with all the information you need to battle identity theft at www.consumer.ftc.gov/articles/pdf-0009-taking-charge.pdf.